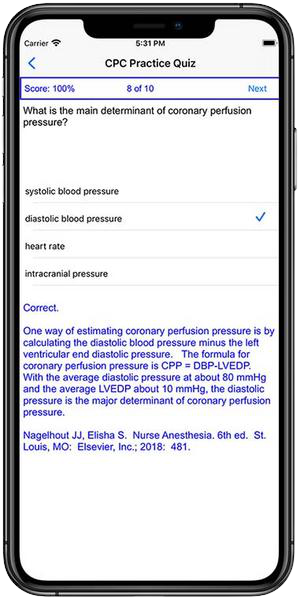 Prepare for the CPC Wherever You Are!
The CPC Prep app for the iPhone provides 550 multiple-choice questions grouped in quick, 10-question quizzes organized according to the CPC exam guidelines.
The app doesn't require an internet connection to use and qualifies for up to 4.5 class B CE credits.
It's available in the Apple App Store now for $69.99.